Cooperation Agreement Signed between Bosnalijek and Abdi Ibrahim – Bosnalijek's Products About to Enter the Turkish Market
Bosnalijek and Abdi Ibrahim, the largest pharmaceutical companies from Bosnia and Herzegovina and the Republic of Turkey, announced a signing of cooperation agreement in Sarajevo for the placement of Bosnalijek products on the Turkish market.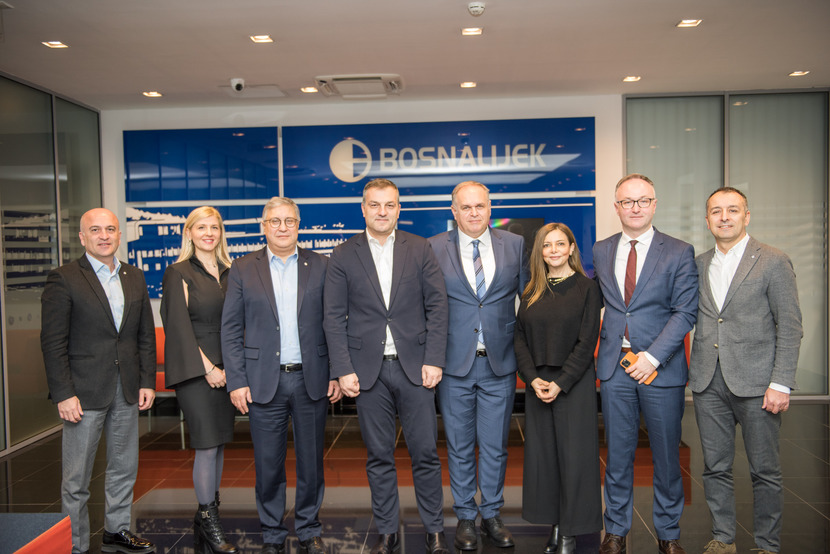 The starting of the business cooperation was made official during the visit to Bosnalijek by the management of Abdi Ibrahim company, consisting of Süha Taşpolatoğlu, CEO, Köksal Ülgen, VP for International Markets and Sevgi Özalp, Director of Business Development. The signed agreement refers to the placement of the drug Lysobact and dietary supplements based on lysozyme on the Turkish market. According to the terms of cooperation, Abdi Ibrahim will carry out sales and promotion for these products in the Turkish market.
Bosnalijek CEO Nedim Uzunović pointed out that Bosnalijek continues its business policy of building and strengthening its position in the most demanding foreign markets. For this very reason, one of Bosnalijek's strategic goals was to access the Turkish market and make the unique lysozyme-based products available to Turkey's public.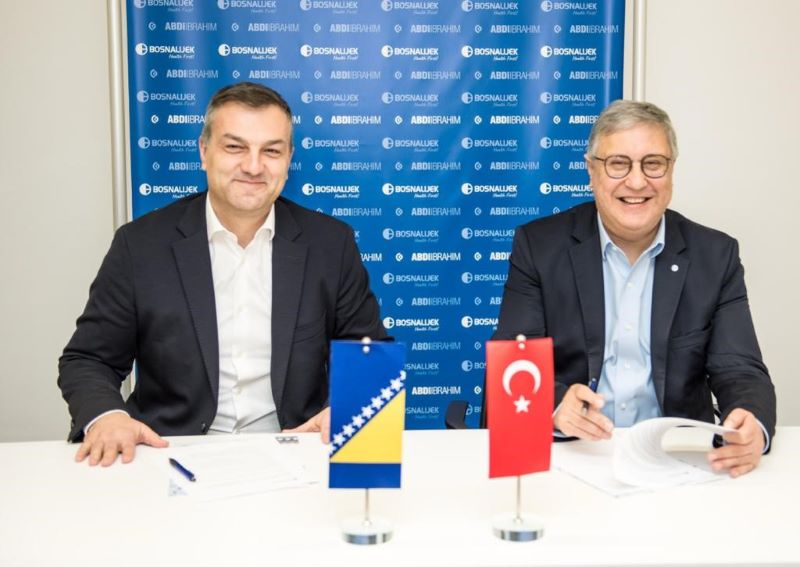 "The drug market in the Republic of Turkey is one of the 20 largest markets in the world and is one of the most important business arenas for all global companies. This is the reason why we worked for considerable time to meet the demanding regulatory requirements and are now one of the few, if not the only company from our nearby region which has managed to certify its production facilities and register its drugs in Turkey. We are very pleased and proud of this achievement and the fact that our one-of-a-kind product Lysobact and our lysozyme-based dietary supplements will be available in Turkey. Bosnalijek is a global leader in lysozyme-based products and Turkey is a big challenge for us because it is one of the largest global markets for sore throat remedies, but also a highly competitive, regulated and demanding one. Nevertheless, we are hopeful that we will successfully achieve a high market share in this segment and become a leader in the category of sore throat products because we will be cooperating with Abdi Ibrahim, the largest pharmaceutical company in Turkey and the Turkish market leader. We are proud that Abdi Ibrahim recognized Bosnalijek as a partner and we want this cooperation to expand and develop. The fact that we managed to register and market our products in Turkey proves that Bosnalijek is highly competitive owing to our in-house product development center and successful management of new projects by our team. Our existing operations in 28 countries across four continents are set to expand through new business opportunities in new territories, expecting to drive future company growth and business expansion across territories where Bosnalijek products have never been present before. This partnership between the largest pharmaceutical companies in BiH and Turkey will certainly further strengthen the friendly relations between our two countries", said Uzunovic.
Süha Taşpolatoğlu, CEO, noted that Abdi Ibrahim, a market leader in Turkey for more than 21 years, is committed to highest quality products for consumers and is very pleased to have crossed paths with Bosnalijek, which shares the same passion for healing and improving human health.
"Lysobact and other lysozyme-based products have proven their effectiveness in other markets over the recent years. We are pleased to bring this scientifically proven, advanced innovation to Turkish consumers. BiH and Turkey share a strong friendship and have close political and economic ties. Ever since the first meeting our teams felt a strong connection, which grew into a strong partnership. The two countries share a common culture for the most part and Turkey was a vocal advocate of Bosnian people's well-being throughout the centuries. The partnership between our companies will contribute to this legacy and set an example for others to come", said Taşpolatoğlu.
He pointed out that Abdi Ibrahim is committed to bringing the best products to Turkey, those that have been scientifically proven to improve and maintain human health. In this regard, we will strategically seek opportunities to expand our current partnership with Bosnia and Herzegovina beyond Turkey.
After work meeting, Abdi Ibrahim's management representatives visited Bosnalijek's production facilities, including recently opened modern quality control laboratories and the Development Department. The joint conclusion was that high potential exists for further development of the cooperation between the companies, especially in terms of Bosnalijek's access to new markets in which Abdi Ibrahim holds a strong market position and also developing opportunities for Abdi Ibrahim where Bosnalijek has strong market presence.
March 15, 2023